THE TEAM
NoBiz is run by Lisa Burge & Giselle Grimm, two very dedicated & pasionate principals of the School.
As well as managing the school they are very much involved in all aspects of teaching and knows each individual pupil by name.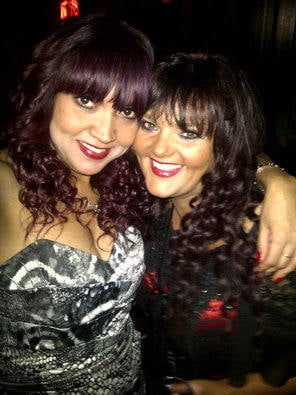 Giselle Grimm - Principal
Giselle attended Barbara Speake's Stage School from the age of 8 and was involved in all aspects of musical and television roles,
such as Grange Hill,
The Royal Variety Performance, Pantomimes at top London Theatres with famous artists
such as Sarah Brightman, Cliff Richard, Lionel Blair and many more. She then went on to work on Prestige cruises
and became a band member of '
The Brothers' who had a hit in 1977 with 'Sing Me'. This enabled her to learn all the
technical side of stage production as well as learning to play the drums, guitar & keyboard. Giselle is trained in all
aspects of Performing Arts ISTD & IDTA
Lisa started singing at a very early age and her teachers encouraged her parents to take it further.
She was always given lead roles in school productions and went on to be vocally trained at the London Studio.
At the age
of
19 Lisa was talent spotted on the cabaret circuit and went on to perform with famous 60 & 70's bands
such as, Jerry & the Pacemakers, The Real Thing, Freddie & The Dreamers and also supporting celebrities such as
Lenny Henry.
It was there that Lisa learned all aspects of Stage & Lighting. She did session singing with a famous
song writer/producer, who wrote for Elton John, Eternal and Terence Trent Darby and was then offered to record a song
with Stock Aitken & Waterman but unfotunatley had to turn down due to recently embarking on a Family.
Lisa is a member of the New York Vocal Academy.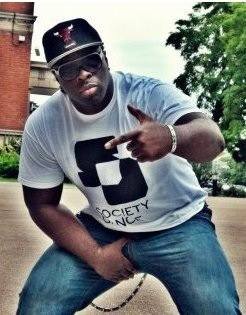 Nana Ntiamoah - Hip Hop Dance Teacher
Nana
joined us in September 2012 bringing Hip Hop to a whole new level.
He has had many years of experience working & performing at some major venues.
Education :
Higher Diploma in Contemporary Music Performance (Academy of Contemporary Music, Guilford 2002-2003)
Introduction to Youth Work Skills Training Course (Federation of London Youth Clubs 2001)
First Diploma Performing Arts & National Diploma Performing Arts
West Thames College, London (1998-2000)
Dance Credits :
Royal Albert Hall, London Hard Rock Cafe', Sadlers Wells, Respect Festivals with the Princes Trust,
Trafalgar Square with the Princes Trust,
1st Place at Dance Challenge 2006 Wembley Arena & 3 years teaching at MOVEIT dance.
In addition Nana has choreographed pieces of work for a number of dance groups that have been performed at the RFH,
Southbank, Tantra, Lyric Theatre & Waterman's
Arts Centre. He has been involved with music video work including performing in a 'Mistique' video & has completed his
singing albulm and was in a band called L27 whose first single got to number 23 in the charts.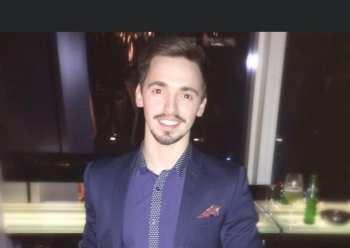 Daniel is a British Acrobat Gymnast, who is. former
member of Spellbound the gymnast group, who rose to fame in 2010 winning the fourth series of Britains got Talent, which
led them to perform at the Royal Variety Perfromance.
His credits also include BBC One gymnastics series 'Tumble' partnered with Loose Women presenter Andrea McLean.
His Classes run every Saturday term time only 10-15-11.15am a class defeinatlely not to be missed.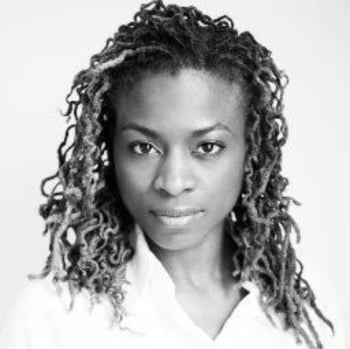 ORLESSA ALTASS - DRAMA TEACHER
Orlessa has recently joined Nobiz in Oct 2016 to bring Drama/Acting and her expertise into our classes, to enhance our pupils in different acting styles, methods and techniques. Teaching drama means training our pupils in how to communicate, control and project their voices, and present themselves in a confident way.
Orlessa was born in Jamaica and came to London at the age of 7. She began acting at the age of 15years old and graduated from Middlesex University with a BA Performing Arts Degree. She has been acting professionally ever since and has graced our screens in several TV soaps and dramas.
She has also enjoyed her work in primary and secondary schools using drama to educate and inspire young people.
Credits : Eastenders, Emmerdale, Law and Order UK, Casualty, Luther and was recently seen on Coronation Street as DC Grant.
Orlessa's Drama classes run once a month on a Friday. Please see timebale for next class.
LUCIANA FRAIA - LYRICAL/CONTEMPORARY DANCE TEACHER
Luciana started dancing from the age of 2 and a half years old.
At the age of 12 she performed in Joseph and the Amazing Technicolour Dreamcoat at the London Palladium.
Her dream/passion was to become a professional dancer/ dance teacher.
Lou has trained in dance ISTD syllabus exams in ballet, tap, modern, contemporary , national and various styles of jazz/ modern including technical commercial and lyrical.

Education:
BTEC First / BTEC National Diploma in performing Arts specialising in dance - 1997-2000.

Credits :
Worked at Disney Land Paris as a dancer / dance shows .
Performed in the London palladium , Royal Albert Hall, Compass Theatre, The Beck Theatre and completed in dance festivals.
I have 11 years of teaching experience and choreographing dance in various styles.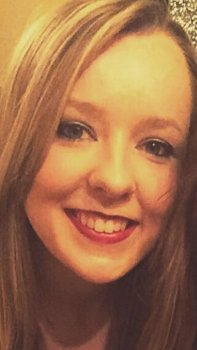 Becca Wade - Dance Assistant/Musical Theatre & Lyrical Squad
Becca is our Dance Assistant and helps in the Friday and Saturday Musical Theatre classes & also our Lyrical/Contemporary class. She has danced at NoBiz for
12 years and is part of Fearus Street Dance Crew. She is a qualified IDTA freestyle Teacher and is studying for a degree in Dance and Performance.
Becca aspires to teach regularly and eventually have her own dance school. She loves helping at NoBiz and seeing what the pupils can
achieve, she is a very dedicated & passionate member of Nobiz.
Credits - NoBiz Shows, The Royal Albert Hall, Sadlers Wells Theatre & winning 1st place for 3 consequetive years UDO British Street
Dance Champoinships with her crew Fearus.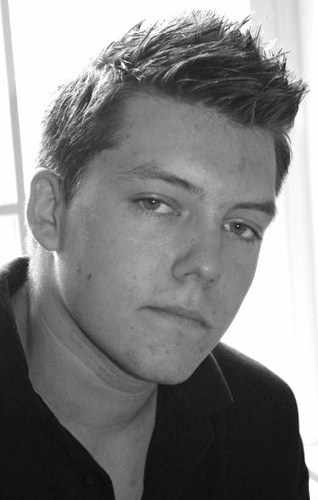 Shae Carroll - Hip Hop Dance Teacher
Shae started dancing from the age of 10 and has been with No Biz since day one. He is now a teacher/choreographer and has been doing this for 5 years now.
He teaches Hip Hop, Breaking, Locking & Popping when he's not travelling around the world.
Dance Credits : 2005 Royal Variety Performance, he's also performed along side artists such as Sean Paul, Dizzie Rascal, Killa Kella and worked for companies
such as Vauxhall tribes, Addict, Box Fresh and Addidas. Shae has just finished the N-Dubz - Against all odds Tour 2010.
Musical theatre Credits: Every No Biz show, High School Musical (Troy Bolton)
Back to the 80's (Michael Felman) , RENT (Ensemble) & Boogie Nights (Dean)
TV credits: The Bill, Disney Channel & Blue Peter & Thiller Live the musical
Director/Choreography credits: Back to the 80's(Assistant Choreographer)
Boogie Nights (choreographer) & High School Musical.
Shae currently has his own Media/Film Production Company (Shae Carroll Media Productions) producing showreels, videos/music videos and fantastic visuals for theatre productions.
Contact [email protected] for more info.
Shae is currently on tour with 'Stomp' the musical !!
OUR PUPIL LEADERS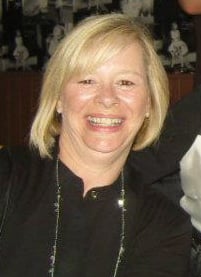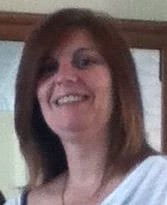 Alison Crewe & Tracey Dobbs
Our Helpers are always in sight to help out in any way they can.
PAST TEACHERS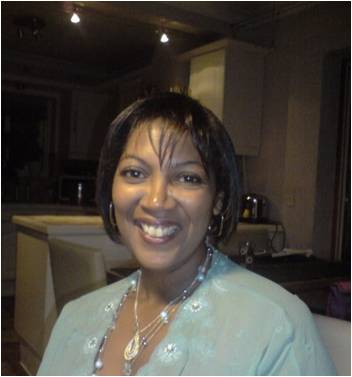 Paulette Gabriel -

Pupils Manager/Vocal Coach -
Paulette looked after the general day to day running of Nobiz & most importantly the pupils. She was the first port of call if Giselle & Lisa were not available, pupils & parents could liase with her for any issues.
Paulette was also a gospel choir teacher and has managed her own choir for many years. She has a natural ability and power in her voice to make it
unique. Paulette joined the teaching team in 2005.
0 and soon became the winners of Got to Dance 2011 !!!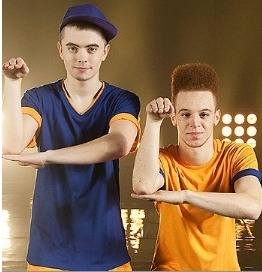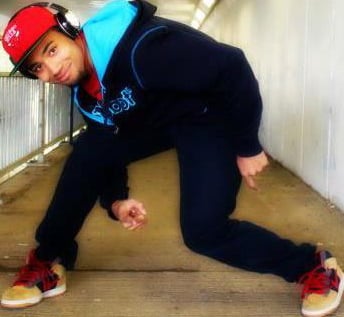 Junior Harris - Hip Hop Dance Teacher
Junior joined NoBiz in 2010 bringing various styles of Hip Hop into the school, Junior is now pursuing his career as a Personal Trainer.